Almost half a century of combined staff experience
Local Support and service
Located in central Ballarat, Tower IT has been providing quality components and services to the Ballarat community since 2008.
Whether it's new desktop or laptop components, upgrades for your Mac PC, on-sites for router & networking configuration or just a clean-up to improve system performance Tower IT has you covered.
We stock an extensive range of hardware, components, periphery, networking equipment, various cables, GPUs, CPUs, Motherboards and Memory, SSDs, HDDs, PCIe cards, PSUs, Cases, Coolers and a whole lot more! We also stock new and ex-enterprise refurbished desktop and laptop PCs.

Our products whether factory-new or professionally refurbished are also covered by warranty, giving you peace of mind. We pride ourselves on giving you the best solution to suit your needs be it for work or play.
Knowledge where it counts
With well over half a century of combined, thorough knowledge of PC and Mac hardware and software, networking equipment and general tech knowledge the team at Tower IT are well versed to take care of both your needs and your computer's needs too.
We have fast, modern facilities in-house for our technicians to use and best of all with our access to some of Australia's largest distributors if we don't have it on-hand we can probably order it in for you. We source only trusted name-brand parts to ensure quality.
Industry-leading partners
In addition to our team's wealth of tech knowledge that enables us to fix almost any model of desktop, laptop and more we're proud to have access to some of Australia's largest and most reputable distributors, sub-contractors and specialist partners which enables a multi-faceted approach to any job we come across.
Below are some of the brands that we work with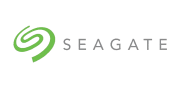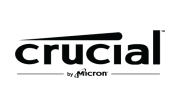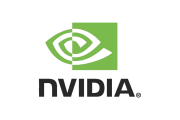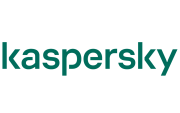 What people are saying
We pride ourselves on ensuring our customers needs are met and they're left feeling satisfied.
Below are a few examples of our work
You couldn't find a more friendly local business that not only excels at all matters I.T. they also have amazing customer satisfaction based service. Seen first hand customer service take priority over money and that is what makes a small business especially this one so great! Won't go anywhere else.
Excellent service, great prices and a wide variety of computer parts. If they don't have it in-stock, chances are they can order it in for you. The work they do is to a high standard, and they even do call outs.
Definitely the place to go if you need anything for a new PC build, or even a new PC!
Went in one day to see what they could do for my price range, gave me a quote within 2 days which they said they would and when I went in to talk about the quote and asked if I could revise the list they were very happy to listen and gave me a fair quote based on the changes. Top blokes would recommend anyone to go to them.
Very professional customer service. received both my graphics card and pc case from them and am very happy.
Great Friendly service and fast turn around to replace my graphics card, prices are very fare. Thank you so much! I highly recommend these guys!
Cheers again!
The staff are wonderful and full of knowledge. He spent the time talking to my 14yo son about the specs in the PC units they have for sale and giving us quotes even though we didn't have the money to buy one right then